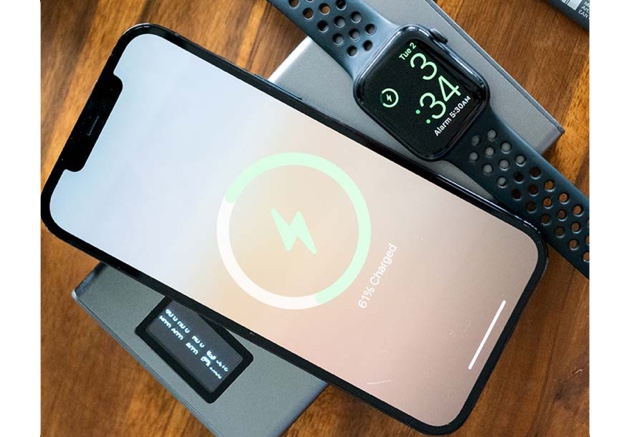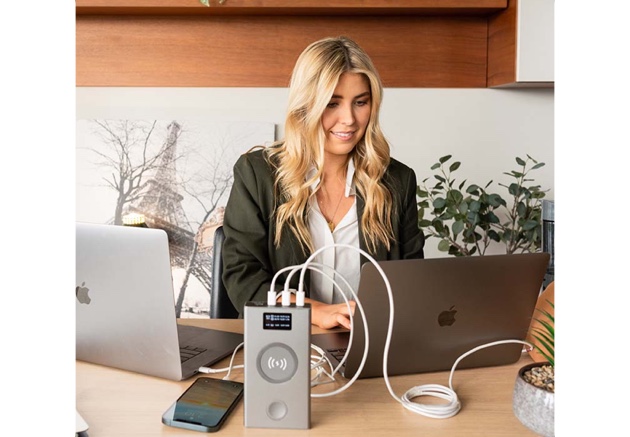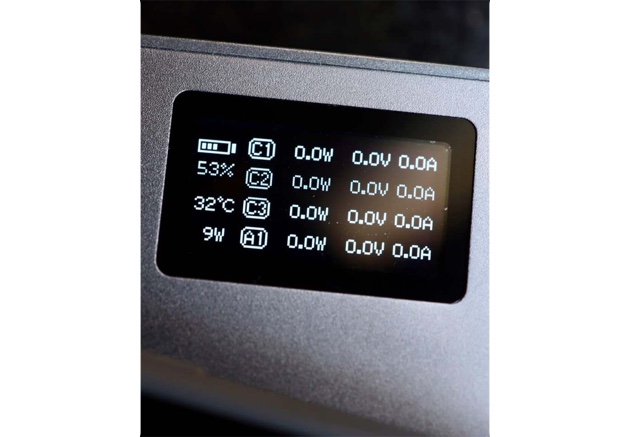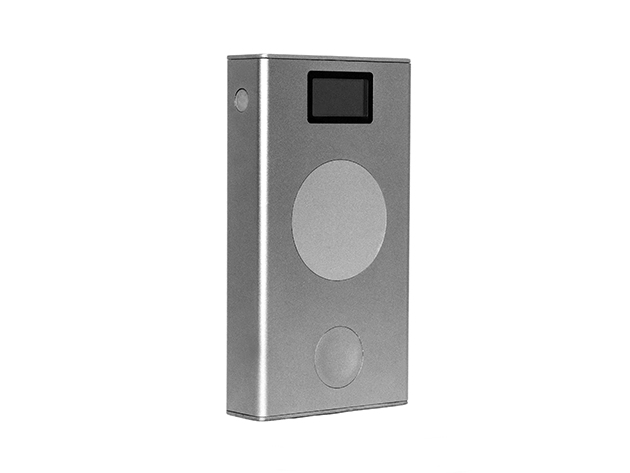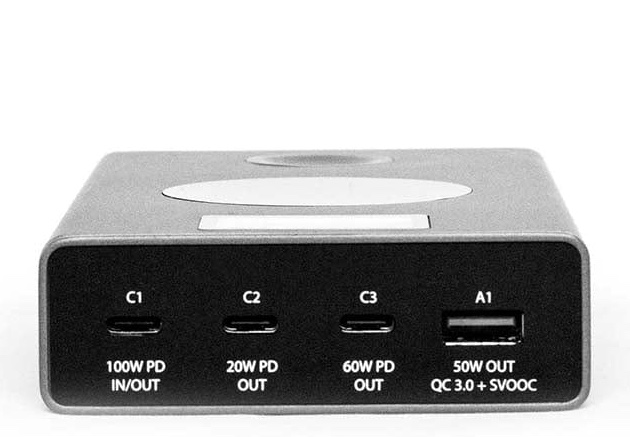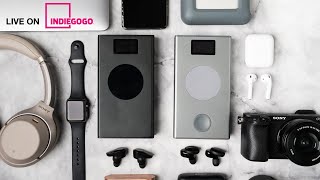 Flash Pro Plus 100W USB-C 25000mAh Graphene Power Bank w/ Magsafe Compatibility
by Chargeasap
This Magnetic Wireless Charger Lets You Charge up to 6 Devices — Tablet, Phone, Apple Watch & More
Description
Flash Pro Plus is the ultimate power bank powered by Panasonic™ that's portable and fast. Designed for Apple and Android users, this device has an OLED display and a large battery capacity of 25,000mAh of power. It can charge your favorite devices when on the go, and it also uses its fast charging tech to charge your phone quickly. The MagSafe Compatible Wireless Charging feature allows you to set your phone down on top of it while charging, so you can watch another episode of Stranger Things while you wait for it to finish charging.
Large battery capacity. Charges your UBS-C laptops, tablets, phones & any other USB device
OLED display. Real-time information about battery percentage & power output from each port
Fast charging. Allows you to charge your USB devices at max speed
Convenient. Charge up to 6 devices at the same time
MagSafe compatible wireless charging. Supports up to 15W for devices like iPhone 12 Pro
Efficient. Recharges from 0% to 100% in only 70 mins
50W USB-A port. Specially designed to be compatible with Oppo (50W), OnePlus (50W),Vivo (50W) & Huawei (22.5W)
Graphene battery. Specially designed by a pioneer in the electric vehicle space in partnership with Panasonic
Apple fast charge. Supports Apple fast charge for iPhones, Airpods & even Apple watches
Low power devices. Can detect & charge low voltage devices such as headphones & vapes from each port
Airline safe. TSA/EASA approved making it safe for airline travel
Pocket-sized. Lets you power all your devices wherever you go
Why Flash Pro Plus?
6 devices at a time. Charge all your wired & wireless devices
Magnetic wireless charger. Capable of 15W magnetic wireless charging for Magsafe compatible devices
Apple Watch charger. Built in Separate charging pad to charge your Apple watch. Charging pad has a magnet to ensure your watch magnetically stays in place
100W USB-C port. Supports laptop charging
Specs
Specs
Color: space gray
Materials: aircraft-grade Aluminium, PVC
Weight: 583.5g (1.28lb)
Battery life: 5yrs
OLED display: 1.3in
Max power output: 190W
Battery life cycles: 2,000
Charge time: 70mins
Safety protection: over current / voltage/temperature, short circuit protection
FC, CE, ROHS, MSDS certification
Manufacturer's 1-year warranty
Includes
Flash Pro Plus 100W USB-C 25,000mAh Power Bank
Hand Carry Case
Instruction Booklet
Please note Flash Pro Plus does not come with:

A wall charger:
Can be powered with your existing 100W USB-C wall charger such as the original 15" or 16" Macbook Pro. If you don't currently own a 100W USB-C charger,
ChargeASAP offers a range of chargers here.
USB-C to USB-C cable:
Can be charged with any USB-C to USB-C cable. We do recommend using a cable that can support 100W to charge up Flash Pro Plus at it's max speed. Be warned that most USB-C cables are not designed or rated to handle 100W (20V/5A) and require an E-Mark chip which prevents the circuit from overloading and allows the high power to be reached safely.
Shipping
Ships to Contiguous US
Expected Delivery: Dec 23 - Jan 7